Short Rectangle Enamel Earring
The technique that Carly Wright specializes in is Champlévé, (this is a French term meaning "raised fields"). Enameled objects date back to the early part of the first millennium and were found throughout the ancient world. In the champlevé technique, recessed areas are created for the enamel, either by construction, casting, etching, or engraving.
The transparent enamels she works with are imported from Austria, Japan and France. These vitreous enamels are specifically designed to tolerate the rapid changes in temperature that occur when a piece is fired, going from room temperature to 1600 degrees in a matter of seconds. The enamels fuse to the metal in a similar way that a glaze fused to a pot.
Dangle length: 1''
---
About the Artist
---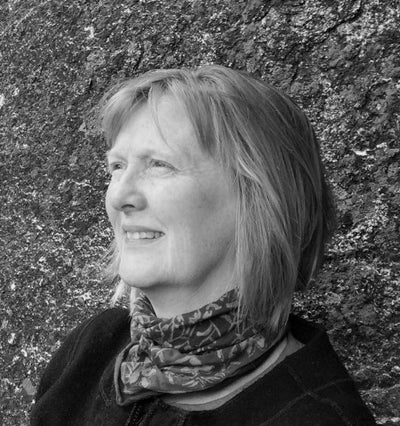 Carly Wright
The rock escarpments and old stone walls that Carly Wright sees on her daily walks, give her a vocabulary with which to work. She often stops to sketch, take a photo, or pick up an interesting stone. These small objects sit on her drawing table for weeks, sometimes years. When she sits down to design new pieces, she looks to them for inspiration. Her travels to Ireland, Italy, France and England have also been a source of inspiration. She particularly loves the old stone windows and doorways found in ancient ruins.
Carly Wright has a BPA, (the equivalent of a BFA), from Empire State College, a university without walls program associated with the State University of New York. She also studied the art of enameling at the Penland School of Crafts in North Carolina where she was a scholarship student from 1980-84.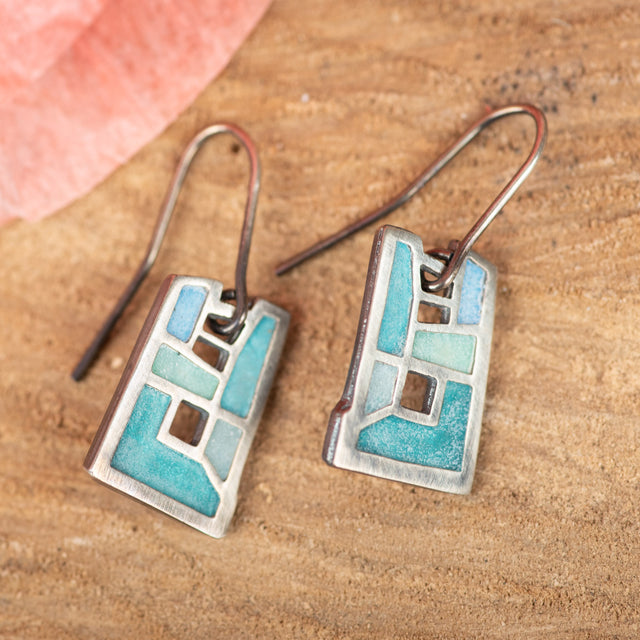 ---
Short Rectangle Enamel Earring
Sterling Silver
$128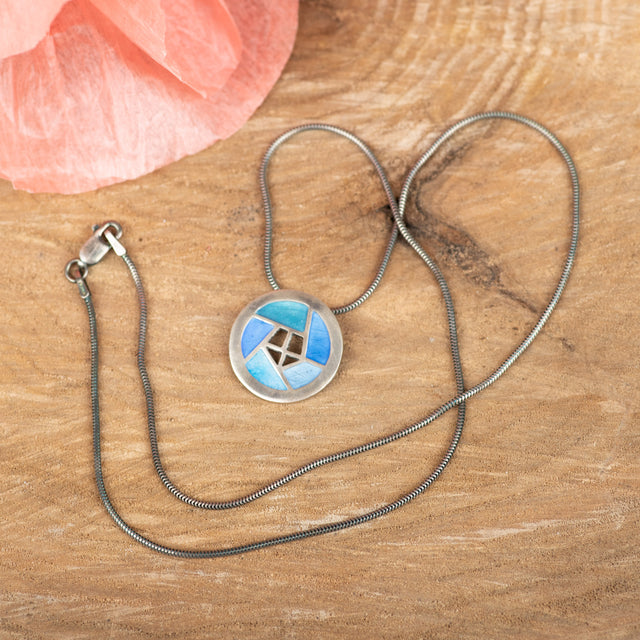 ---
Pentagon Enamel Necklace
Sterling Silver
$138
Choosing a selection results in a full page refresh.
Opens in a new window.