Sort Collection
---
---
Filter Collection
---
---
Shop by Tags
---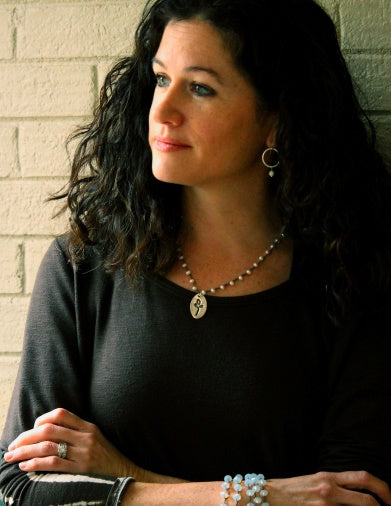 Roz Lucas
Born in London, U.K., Roz spent her early life in St. Johns and Montreal Canada. Her family later moved to Washington, D.C., where she went to high school. During high school Roz began learning the jewelry trade and bead techniques from a local artisan. 
Following her college graduation, she lived and worked in Chicago for a decade, where she rekindled her love of jewelry design and bead and wire techniques. While there, she worked and trained in silversmith techniques at Lil Street Art Center, and began selling her bead and wire creations in local stores. In 2004, Roz again settled in the D.C. area. Jewelry By Roz was established in 2006, and Roz has been creating jewelry and building her business since.   
Roz gets her inspiration from her every-day surroundings and the shapes and colors of the stones and other media she uses in her jewelry as well as her two daughters. She uses only sterling silver, gold filled wire, precious metal clay, polymer clay and fine facets, and every piece of jewelry is handmade.