Cosmic Shores
This image was taken by Vincent Ledvina in Northern Minnesota. Be captivated with the Milky Way blazing above the shore of Black Sand Beach in Silver Bay, MN.
Quote from Ledvina: The Milky Way galaxy blazes above the shore of Lake Superior. Black sand Beach in Silver Bay, MN is such a unique location on the North Shore. While most beaches on Lake Superior are comprised of smooth granite and basalt rocks, Black Sand Beach is a black powder beach that makes for some great shots at night and during the day. What's even cooler is that you can have bonfires on the beach, making for a unique North Shore experience on the lake.
Prrinted on Aluminum
Various Sizes Available
This piece is artist made and is non-returnable. Please allow 3-4 weeks for shipping.
---
About the Artist
---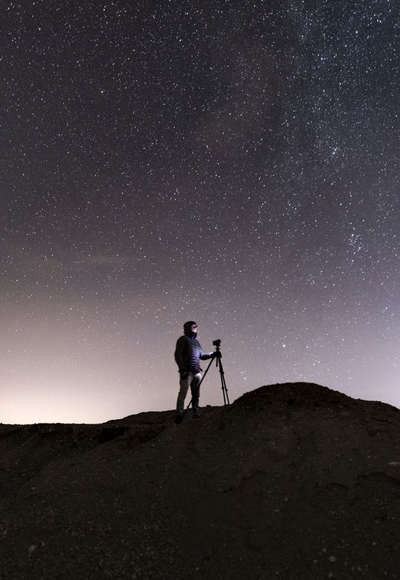 Vincent Ledvina
Vincent Ledvina is a graduate student, citizen scientist, aurora chaser, and artist.
Since a young age, Ledvina has always been fascinated with the natural world, including outer space. After picking up a camera for the first time when he was 16, he fell in love with photography, especially landscape and astrophotography. In high school, he took his first aurora photo and was hooked on the thrill of the chase and the science behind the lights.
Vincent's goal is to educate and inspire others through his science efforts and photography, Aside from creating beautiful art, Vincent is extremely active in the citizen science and space weather fields!
Choosing a selection results in a full page refresh.
Opens in a new window.