Sunset Pink Tilla Studs
This earring set is from a contemporary jewelry lined focused on modernizing retro shapes and colors using glass enamel by Simone Parker.
She strives to make beautiful, quality products that add a bit of style to the everyday. She believes "less is more" and utilizes simple shapes with bright colors to deliver products that can stand on their own and stand apart from other jewelry on the market.
Dangle length: .75''
---
About the Artist
---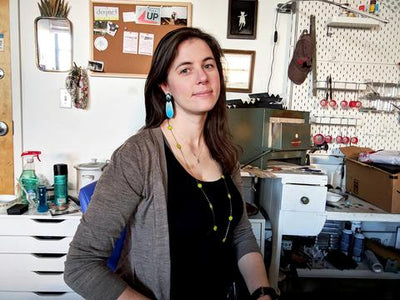 Simone Parker
In 2008, Simone inherited her grandmother's jewelry kiln from the 1950s. Simone's father remembered enough to get her started in the garage. With it came boxes of vintage copper pieces, dried tubes of chemicals, and jars of powdered glass. These relics were the tools that began Simone's journey into enameling. While her studio and metalsmithing skills have grown over the years, the old kiln remains an integral part of her growing business as both a tool and a family legacy.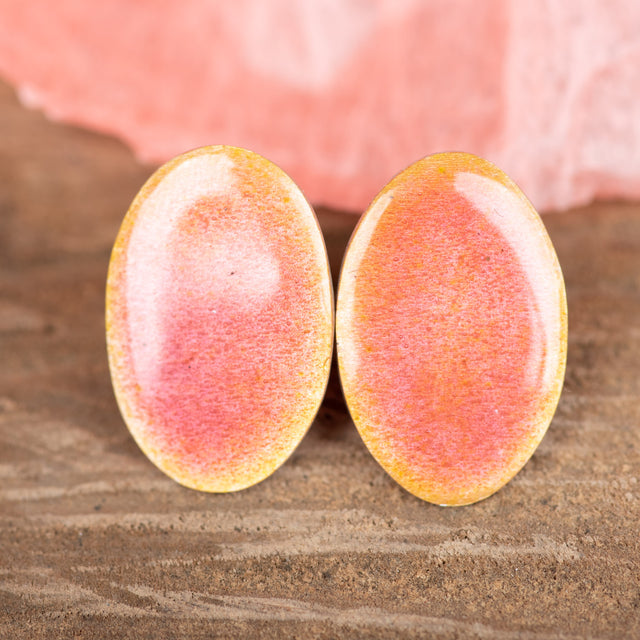 ---
Sunset Pink Tilla Studs
Sterling Silver
$78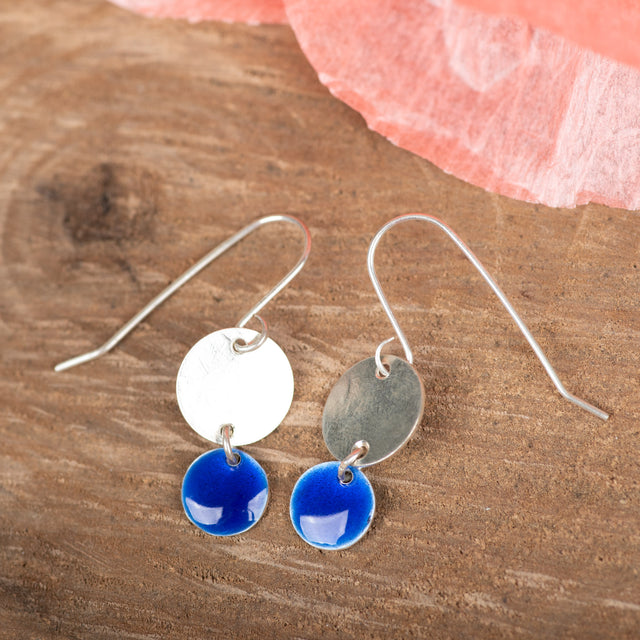 ---
Cobalt Calli Earrings
Sterling Silver
$74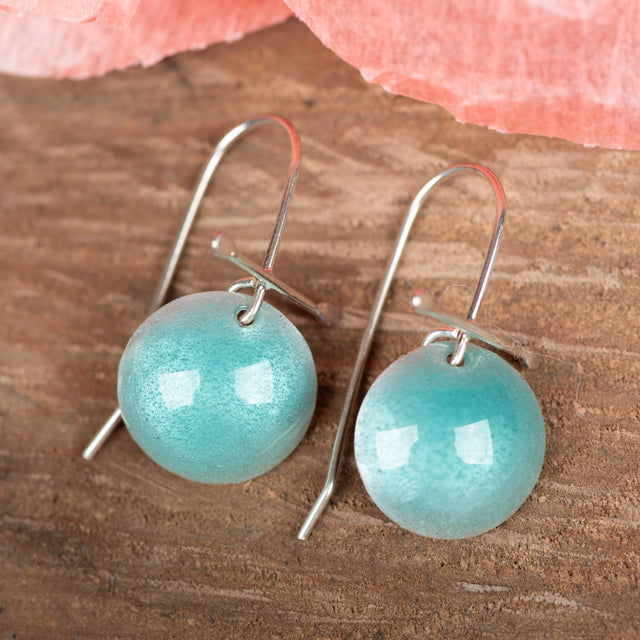 ---
Light Blue Small Bar Circle Earrings
Sterling Silver
$98
Choosing a selection results in a full page refresh.
Opens in a new window.